Online Florida Homeowners Insurance Quotes 24/7!
Call us to receive a free Florida Homeowners
Insurance Quote NOW! We will make your
insurance "understandable". We look out for
your interests and will be for here the long
run. We can normally take your application
and provide your quote right on the phone!
Call our INSTANT QUOTE LINE TODAY:

Don't Get "Put on Hold" Elsewhere - Look at the
Great Programs We Can Quote Within Minutes!!

Homeowners Insurance
Fast CALL-IN or ONLINE Homeowners Quotes make
your home insurance EASY to place. We can issue a
quote AND a policy on the same day! Also, our rates
are usually unbeatable, and we can show you how to
get the most discounts in your situation.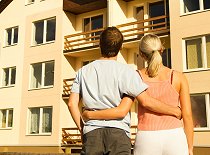 Condominium Insurance
The number of condominium owners in Florida is
constantly growing, which means that you need a
skilled agent to shop your Condo Insurance to make
sure you are getting the most for your money. We can
do it - Fast call-in or online quotes can help you SAVE!

Flood Insurance
Did you know that flood is NOT covered on your
homeowners insurance? This valuable protection is
considerably less expensive than you might think.
Protect your most valuable investment and get a
FAST & FREE flood insurance quote today!

Free Mortgage & Insurance Calculators
Use our FREE calculators and online tools to compute your mortgage and insurance needs. We are here to serve you.
Access Tools Now